QUALITY PRODUCTS FOR YOU SINCE 1943
My dad, Art, founded Duo Lift in 1943 when he began manufacturing a wagon lift in the family's milk barn. I graduated from the University of Nebraska and moved back to help our family operation. At that time, Duo Lift was in a 3200 sq. ft. farm shop with no employees. Dad concentrated on our family farming operation and Duo Lift moved from a farmer's hobby of simply "seeking out a better way and then building it" into an industry respected manufacturer of farm equipment and related products.
From those beginnings came an array of unique and specialized innovations in trailers of all kinds, running gears and fertilizer handling equipment for the farm industry. As the company grew Connie left her position with the local school district to join the company. Ben and David, after graduation from the University of Nebraska, joined us in 2006 and 2008 respectively.
Coming from and still operating a family farm we are fully aware of the demands facing our customers. We have tried to position ourselves on the cutting edge of changes in agriculture with original designed products and holding several patents to meet those demands. Consistent with a long history of reinvestment in production facilities and operations (including 6 over the last 25 years) we completed another 20,000 sq. ft. expansion in 2013, including a second paint booth, robotic welders, a new laser cutting table and CNC equipment.
Now in our third generation, we're a family owned business built on Midwestern values, passion and dedication to quality and innovation. We can whole heartedly guarantee our products will exceed you and your customers' expectations.

-- Jim Hellbusch, President, Duo Lift Manufacturing Co.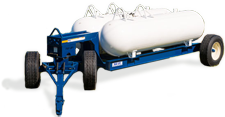 Fertilizer Trailers
& Running Gears
Agriculture/Farm Equipment
Head Hauler Trailers
Duo Steer DS Series Trailers
Fuel Trailers
Irrigation Pipe Trailers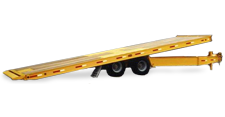 Industrial Products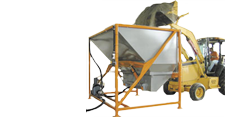 Custom Products
DOT Applications
Semi Pole Trailer
Waste Oil Collection Units