Fertilizer Trailers and Running Gears
Duo Lift offers a complete line of heavy-duty running gears for NH3 tanks. Models are available to accommodate 1000 up to 3000 gallon sizes. We also offer wagons to fit two tanks, side-by-side. Most models can be modified to fit older tanks, as well, with various mounting configurations.
Options available for most models include: tires, brakes, lights, up to 120" wide tire tracks, and extra ground-to-axle clearance. For a superior ride and suspension, we offer rubber torsion axles. Duo Lift can supply you the wagons only, or complete units with tanks, decals, hose kits and water containers.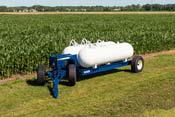 Low Boy Models
Reach Pole Models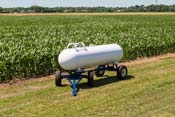 High Rise Models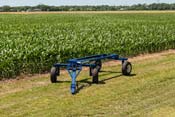 4 Wheel Steer