Duo Lift® TDE300GN Seed Tender Trailer
TDE300GN Triple Axle Gooseneck Hitch Seed Tender Trailer (Seed Tender Not Included)
The Duo Lift TDE300GN Seed Tender Trailer is a 24,000lb. GVWR trailer for units with up to 300 bushel or 375 seed unit capacity. Forward or Rearward mounting provides versatility and highway fenders, mud flaps and DOT approved lights and safety chains make rolling down the highway a breeze. The triple 7,000 lb. torsion axles with electric brakes ensure stability and stopping power.
Trailers are primer coated and painted black standard. Choose from optional colors: blue, green or red colors.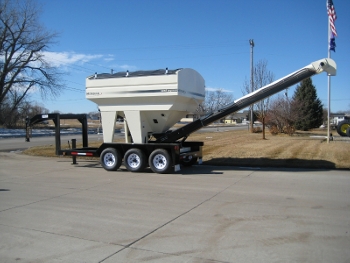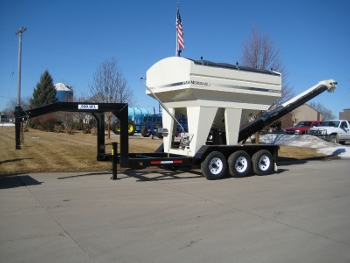 Also Available As*: 2 - Axle Bumber Pull Model, 2 - Axle Gooseneck Model or 3 - Axle Bumper Pull Model. Custom Models and Special Features Available.